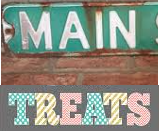 Apparel - COURAGE
Ella Sarah Gets Dressed
George Shrinks
Jamela's Dress
The Littlest Dinosaur
Mr. Tanen's Ties
New Socks
Owen
Smitten
Squish Rabbit
Swimmy
Wolfsnail: A Backyard Predator
You Are (Not) Small
Appliances - COURAGE
The Shivers in the Fridge
Art - COURAGE
Great Show & Tell disaster
The Paper Dragon
The Pencil - new
Perfect the Pig - new
The Three Pigs - new
When Sophie's Feelings Are Really, Really Hurt - new
Astronomy - COURAGE
The Man In The Moon
Moonshot Flight of Apollo 11
Bakery - COURAGE
Gingerbread For Liberty
if you give a mouse a cookie
Mr. Owl's Bakery
Pinkalicious
Strega Nona's Magic Lessons
These Hands
Bank - COURAGE
The Berenstain Bears' Trouble with Money
Henrietta and the Golden Eggs
If You Made a Million
My Rows and Piles of Coins
Barber - COURAGE
Clumsy Crab - new
Even Monsters Need Haircuts
Hair
?Henry's First Haircut
Max Goes to the Barber
Rapunzel
Beauty Parlor - COURAGE
Beautiful Buehla and the Zany Zoo Makeover
Millions of Cats
My Cat the Silliest Cat in the World
Ugly Duckling
Bedding - COURAGE
Emily Brown and the Thing
The Hinky Pink
Jitterbug Jam: A Monster Tale
Kiki's Blankie
Mouse and Mole a Winter Wonderland
Naptime
Theres a Nightmare in My Closet
Waking Beauty
What! Cried Granny: An Almost Bedtime Story
Bicycle Shop - COURAGE
Curious George Rides a Bike
Duck on a Bike - new
Let's Ride a Bike
Milly, Molly and the Bike Ride
On A Beam Of Light
Boats - COURAGE
Ouch - new
Mr. Gumpy's Outing - new
The Story About Ping - big
Book Stores - COURAGE
Library Mouse
Miss Brooks Loves Books
Open This Little Book
Roger Is Reading a Book
This Book Just Ate My Dog - new
Warning: Do Not Open This Book!
Bridal - COURAGE
The Fool of the World and the Flying Ship - new and used
Bridal - COURAGE
Mountain Wedding
Camping - COURAGE
Oh No
Oh Yeah!
Searching for sasquatch
Three Days on a River in a Red Canoe
Candy Store - COURAGE
The Sweetest Witch Around
Car Dealer - COURAGE
Clip-Clop! - new
Cool Cars
Little Blue Truck Leads the Way
Moo!
My Car
Racecar Alphabet
Rattletrap Car
Red Truck
Roadwork
Sheep in a Jeep
Supertruck
Tip, Tip, Dig, Dig - new
Trashy Town
Uh-Oh, Max
Car Wash - COURAGE
Curious George: Car Wash
Castles - COURAGE
May I Bring a Friend?
Ouch! A Tale from Grimm
Cheese Store - COURAGE
Eeeek, Mouse!
Chinese Food - COURAGE
Mei Li
Sparrow Girl
Tikki Tikki Tembo - new
Cleaners / Laundry - COURAGE
Ducks Go Vroom
Rhyming Dust Bunnies
Clockmaker - COURAGE
The Man Who Made Time Travel
Computer - COURAGE
Arthur's Computer Disaster
When Charlie McButton Lost Power
Construction - COURAGE
Sky Boys
Tip Tip Dig Dig - new
Dance - COURAGE
Time for Ballet
Dentist - COURAGE
Doctor De Soto - new
Doctor - COURAGE
Arrowhawk
Get Well, Good Knight
Head, Body, Legs: A Story from Liberia - new
My Tata's Remedies = Los remedios de mi tata - new
The Thunderstruck Stork
Zoo Ah-choooo!
Employment Agency - COURAGE
Work, An Occupational ABC
The World Is Waiting for You
Environmental - COURAGE
Hip-Pocket Papa
Where Once There Was a Wood
The Wolves Are Back
Fire Station - COURAGE
Fire Truck
Molly, by Golly!
New York's Bravest
Smokey Night
Water Is Water: A Book about the Water Cycle - new
Water Rolls, Water Rises: - new
Fish Monger - COURAGE
Big Al
Mama's Little Bears
Florist - COURAGE
Sidewalk Flowers
Funeral Home - COURAGE
Gentle Willow
My Fathers Arms Are A Boat
The Wall
Would I Ever Lie to You
Games - COURAGE
Don't Fidget a Feather!
Garden Store - COURAGE
One Fine Day
The Story of Rosy Dock
The Tale of Peter Rabbit
Weeds Find a Way
White Snow Bright Snow
Gift Store - COURAGE
Ox-Cart Man
Grocery - COURAGE
Apples to Oregon
Bad Kitty - new
The Bravest of Us All
Creepy Carrots!
Heckedy Peg
The Watermelon Seed - new
Gym - COURAGE
Don't Break the Balance Beam!
Hardware Store - COURAGE
Monkey with a Tool Belt
The Toolbox
Hattery - COURAGE
A Hat For Minerva Louise
More Caps for Sale: Another Tale of Mischievous Monkeys - Helpfulness
Richard Scarrys Be Careful Mr Frumble
Where's Walrus? - new
Who Took The Farmers Hat
Hearing - COURAGE
Whoa, Baby, Whoa!
Hotel - COURAGE
Duck at the Door - new
Insurance - COURAGE
That's Good! That's Bad! - new
Karate - COURAGE
Jojo's Flying Side Kick
Kitchen Store - COURAGE
Henry Helps With Dinner - new
Library - COURAGE
Dog Loves Books
Library Mouse
Mrs. Marlowe's Mice
Warning: Do Not Open This Book
Wolves
Locksmith - COURAGE
Hattie and the Fox
Magic - COURAGE
Milos Hat Trick
Math/Accountants - COURAGE
A Remainder of One
The Monster Who Did My Math
Motercycle - COURAGE
Marvelous Motorcycles
Music Store - COURAGE
Little Rat Makes Music
Mr Big
Nursing Home - COURAGE
Wilfrid Gordon McDonald Partridge
Optometrists - COURAGE
My Travelin Eye
Pearl and Wagner: Four Eyes
What Can Pinky See
Party Store - COURAGE
The Best Birthday Party Ever
Peace - COURAGE
Drummer Hoff
Tiptoe Tapirs
Why?
Pest Control - COURAGE
Horsefly and Honeybee
Those Darn Squirrels
Walkingsticks
why mosquitoes buzz in peoples ears
Pet Store - COURAGE
Art Dog - new
Biscuit Finds a Friend - new
Black Dog
Heart of a Tiger
I Spy Fly Guy
Little White Rabbit
Mcduff Moves In
Mr. Pusskins: A Love Story
Mr Putter & Tabby Turn The Page
My Cat the Silliest Cat in the World
Nikolai the Only Bear
Snuggle Puppy
Sosu's Call
Tumford the Terrible - new
Whistling Dixie
Pharmacy - COURAGE
The Rabbit's Escape
Plumbers - COURAGE
Curious George: Plumber's Helper
Poetry - COURAGE
Clark the Shark - new
Things I Can Do
Police - COURAGE
AH HA!
Bad News for Outlaws - new
Blizzard - new
Raising Sweetness
Post Office/Package Store - COURAGE
Sadie the Air Mail Pilot
Psychiatrist - COURAGE
Fraidyzoo - new
Radio Repair - COURAGE
Brownie & Pearl Make Good
Radio Rescue
Realtors - COURAGE
Building Our House - new
Gila Monster Meet You at the Airport
Iggy Peck, Architect - new
Lenny & Lucy - new
Louis & Bobo: We Are Moving
Pepito the Brave
The Skunk - new
Restaurants - COURAGE
The Adventures of the Dish and the Spoon
The Big Snow
Bill Grogan's Goat
Bread and Jam for Frances - new
Cork & Fuzz Short & Tall
Good Enough to Eat
Good Night, Good Knight
Gregory The Terrible Eater
How Are You Peeling?
Jitterbug Jam: A Monster Tale
Mammoths on the Move
The Monster Who Ate My Peas - new
Mr Maxwell's Mouse
My Lucky Day
No Yeti Yet - new and used
Tales for Very Picky Eaters
Tasty Baby Belly Buttons
The Three Little Pigs - new
Tunjur! Tunjur! Tunjur! - new
Willa and the Wind
The Wolf's Chicken Stew
Restaurants/Health - COURAGE
To Market to Market
Restaurants/Pizza - COURAGE
Pigs Aplenty Pig Galore
Restaurants/Pickles - COURAGE
Stinky - new & used
Rock Store / Minerals - COURAGE
Cork & Fuzz
School - COURAGE
Adèle & Simon - new
Bea and Mr. Jones
Garmann's Summer
How I Learned Geography - new
Hunter's Best Friend at School
Listen to the Wind
Miss Nelson is Missing
Olivia Saves the Circus
Pinky and Rex and the School Play
Stand Tall Molly Lou Nelson
Wemberly Worried
Wild about Books
Yay, You!: Moving Out, Moving Up, Moving On
Z Is for Moose
Shoemaker - COURAGE
Keeper of Soles
Puss and Boots - new
Spanish - COURAGE
Tìa Isa Wants a Car
Speech Therapist - COURAGE
Hooway For Wodney Wat
Sports - COURAGE
Clancy the Courageous Cow
The Farm Team
Hare and the Tortoise
Mighty Jackie: The Strike Out Queen
Red
Stationary Store - COURAGE
Little Oh
Storage - COURAGE
Pretty Penny Sets Up Shop
Swim - COURAGE
Maisy's Pool
Monkey Ono
Tailor - COURAGE
The Purple Coat
Temple - COURAGE
Gershon's Monster: A Story for the Jewish New Year
Marven Of The Great North Woods
Theatre- COURAGE
Bionic Bunny Show
Flop to the Top - new
OLIVIA Acts Out
Toys - COURAGE
I Lost My Bear
Ira Sleeps Over
Monkey Ono
The Most Magnificent Thing - new
The Robot and the Bluebird - new
Superhero ABC
Travel Agency - COURAGE
Absolutely Not
Little One Step - new
Miss Fanshawe and the Great Dragon Adventure
Pigs in the Mud in the Middle of the Rud
Snow Rabbit, Spring Rabbit
Wow! City!
Tree Service - COURAGE
Paul Bunyan, a Tall Tale
Scaredy Squirrel - new
Stuck
Tiger on a Tree
Women - COURAGE
Good Enough to Eat
I Could Do That: Esther Morris Gets Women the Vote
Quick Read Books - COURAGE
Clip-Clop! - New
Gossie & Gertie
Handiest Things in the World
Hands Can
No Matter What
Noisy Nora
Tip, Tip, Dig, Dig - New
Wait
Sparta Books - 29 Center St, Sparta Township, NJ 07871 - (973) 729-6200
Black Dog Books - 188 Spring St, Newton, NJ 07860, Newton, NJ 07860 - (201) 230-3900
Expand Your Home Library, Order Books For Home Delivery -

embedlocally@gmail.com

or (917) 822-1870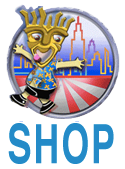 (917) 822-1870